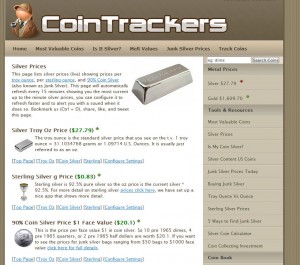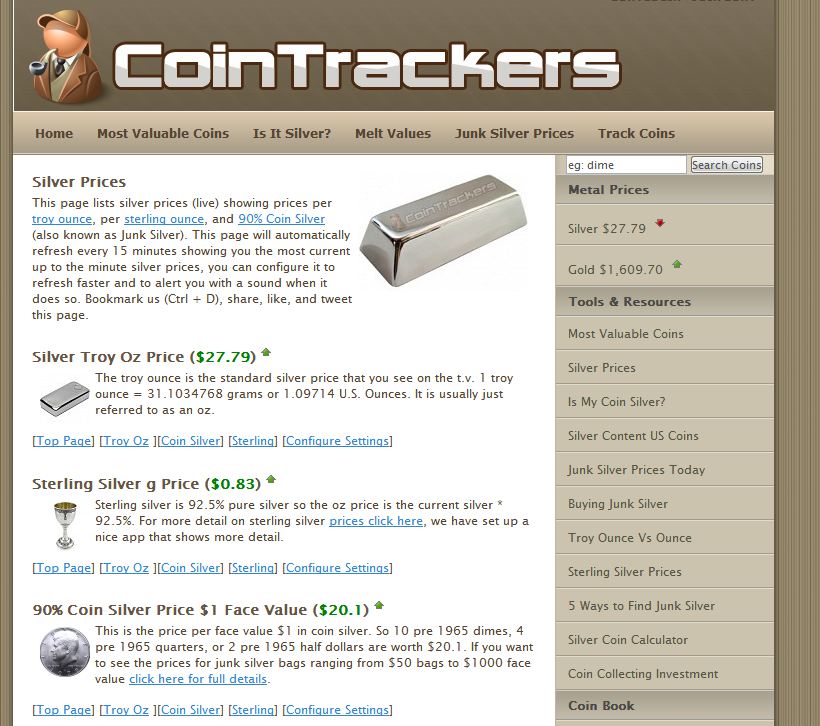 If you are looking for a cool new tool that gives you accurate silver prices 24/7 and in a unique and easy to follow format look no further. The site CoinTracker has done it yet again with the creation and implementation of it's silver prices app. This tool shows you prices for coin, troy, and sterling silver. It also allows for some slight configuration with page refresh and even audio notification tone setting.
We think you should check out and bookmark this tool for future usage. We have.
Let's hear what they have to say about the tool.
This page lists silver prices (live) showing prices per troy ounce, per sterling ounce, and 90% Coin Silver (also known as Junk Silver). This page will automatically refresh every 15 minutes showing you the most current up to the minute silver prices, you can configure it to refresh faster and to alert you with a sound when it does so. Bookmark us (Ctrl + D), share, like, and tweet this page.