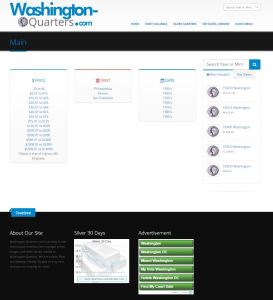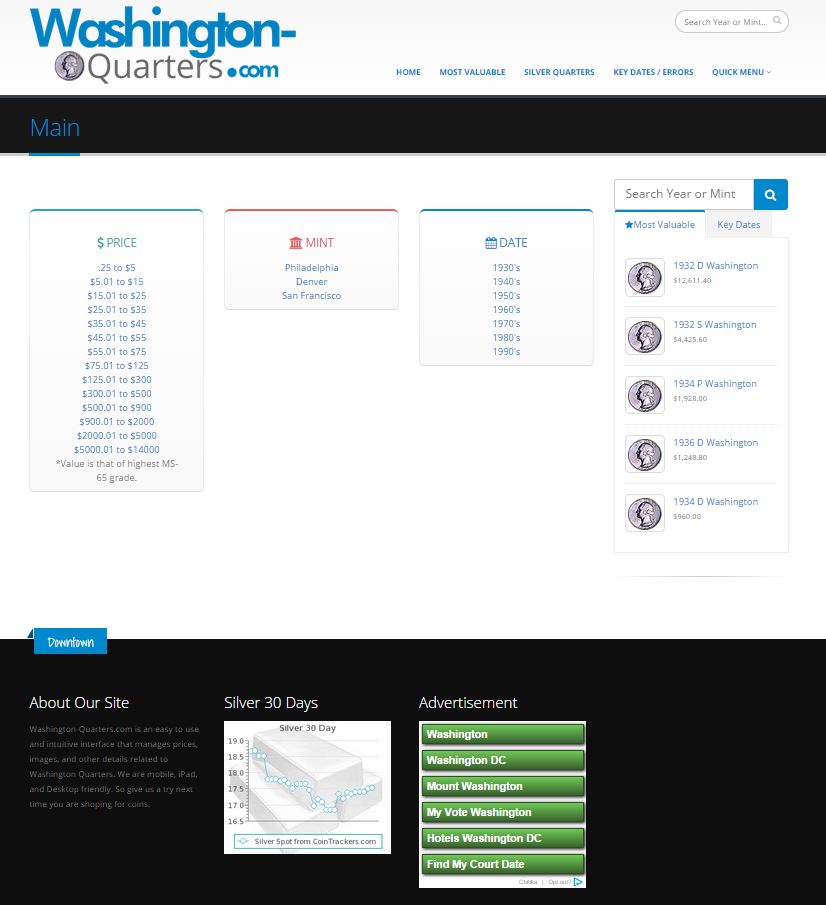 We stumbled upon the website Washington-Quarters.com the other day and were immediately struck by how cool a site it was, assuming you are a quarter person. Many coin collectors and coin roll hunters like to focus on a specific sub group of coin. We our-self love Quarters, and Half Dollars. Yes sometimes we get off on a penny kick for a few months, or maybe even dimes, but the quarter and half dollar are our main loves.
If you are into Quarter dollars, and even more specifically Washington-Quarter values then the website Washington-Quarters.com is something you need to have a look at and bookmark it either mentally or in reality as a reference for later. The prices seem to be spot on as far as we can tell. There were a few coins that we may have thought a little low or high but altogether the coin prices are good. The coin images are high resolution (if you click on the coin link), and that's always nice. The mintages are correct and all that jazz.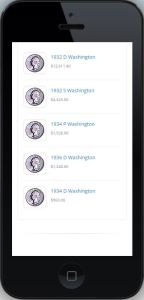 Mobile?
Most techno geeks and webmasters will tell you the world is going mobile. In fact if you have a good cell phone you really don't need a computer for anything other than high end applications like autocad or pc game platforms like steam. So how does Washington-Quarters.com hold up? Top of the class! This site almost looks better on mobile devices than on desktops.  If you are the type of person that likes to take your mobile apps in the field while shopping for coins this site is a must for sure.
Whats missing?
We would like to see Washington-Quarters.com include silver values/prices of silver coins in the future. It seems easy enough just get the current silver prices and the site would be even better.
Summary?
This site is awesome, and we will be using it in the future!