The 1921 S Morgan Silver Dollar, struck at the San Francisco Mint, is a sought-after collectible from the renowned Morgan Dollar series. Composed of 90% silver and 10% copper, it has a diameter of 38.1 mm and weighs 26.73 grams. The mint mark is located on the reverse side above the 'D' in "DOLLAR." Its value varies based on condition, with prices ranging from $35 for Good (G) to over $780 for high-grade Uncirculated (MS) specimens.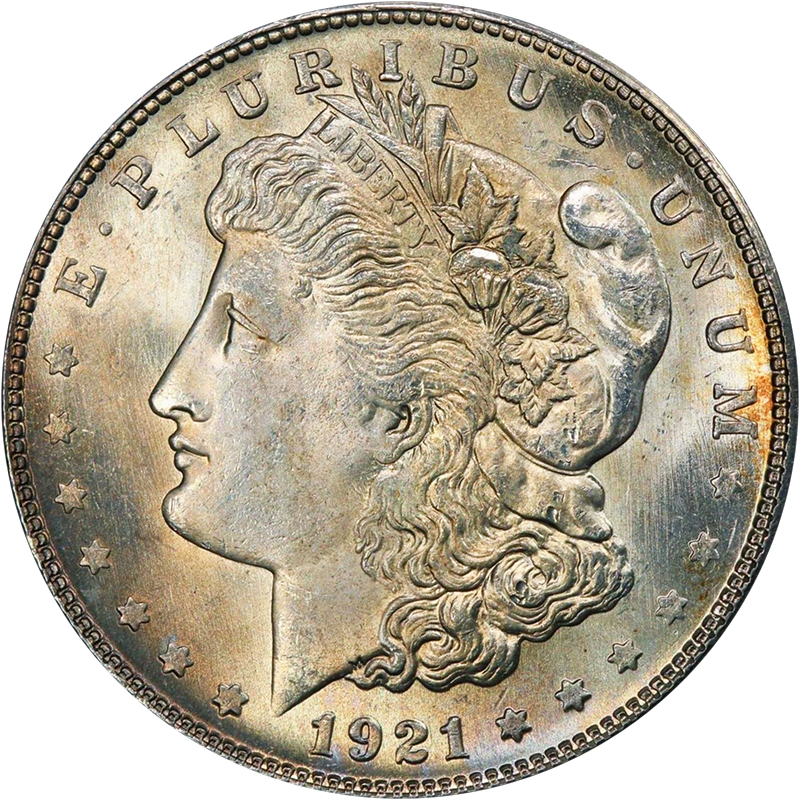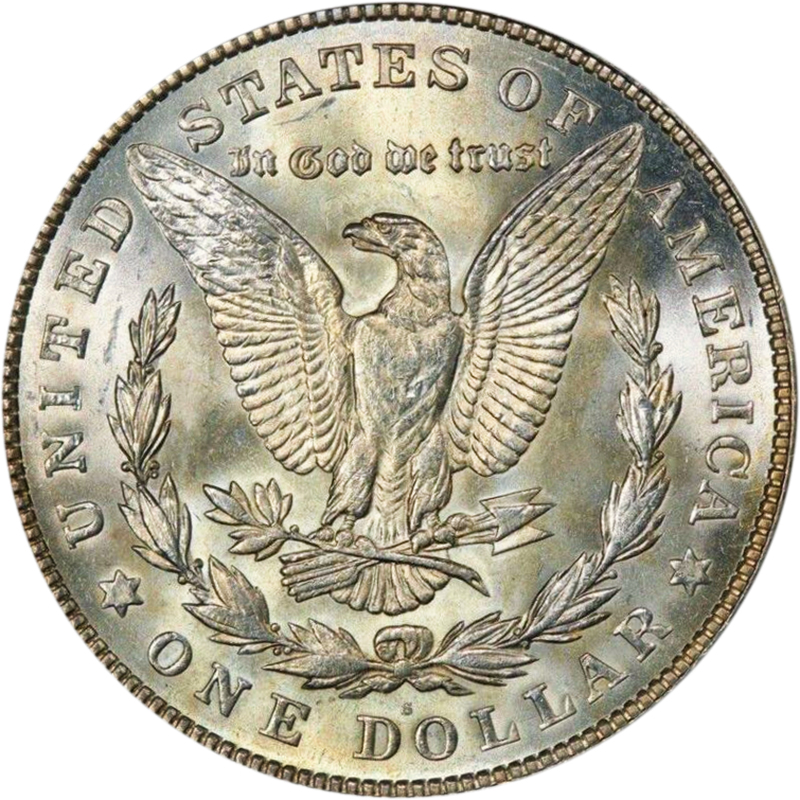 Specs:
Denomination: $1 (One Dollar)
Diameter: 38.1 mm
Weight: 26.73 grams
Composition: 90% silver, 10% copper
Edge: Reeded
Obverse Design: Lady Liberty
Reverse Design: Eagle with wings outstretched
Mint Mark: S (San Francisco Mint)
Mintage: Approximately 21,695,000
Mint Mark Location: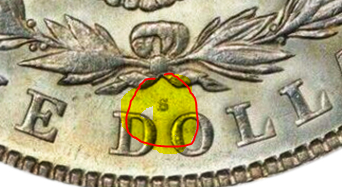 The mint mark on the 1921 S Morgan Silver Dollar is located on the reverse side, just above the 'D' in the word "DOLLAR" and below the wreath that encircles the eagle.
How to roughly grade Morgan Dollars
Extremely Fine (EF/XF): The coin shows light wear on high points, with most details still visible. Liberty's hair and the eagle's breast feathers have some wear, but overall design elements remain clear.
About Uncirculated (AU): The coin has very minimal wear, mostly on the highest points. Original mint luster is still present, and the design details are nearly complete.
Mint State (MS): The coin is in uncirculated condition, with no wear and full mint luster. Design details are sharp and complete. Higher MS grades (e.g., MS-63, MS-65, MS-67) indicate fewer contact marks, better eye appeal, and more lustrous surfaces.
Value Based on Condition:
The value of the 1921 S Morgan Silver Dollar varies depending on its condition and the current market. Here is a general pricing range for different conditions:
Good (G): $40
Very Good (VG): $60
Fine (F): $80
Very Fine (VF): $100
Extremely Fine (EF/XF): $150
About Uncirculated (AU): $300
Uncirculated (MS): $400-$780+ (value increases with higher grades)
Did You Know?
An interesting fact about the 1921 Morgan is that it was minted after a 17-year hiatus, as the production of the Morgan Dollar series had ceased in 1904. The Pittman Act of 1918, which required the melting of millions of silver dollars to aid the British during World War I and to stabilize the silver market, created a demand for new silver dollars. As a result, the U.S. Mint resumed production of Morgan Dollars in 1921, using the original George T. Morgan design. This makes the 1921 Morgan Silver Dollar the last year of issue for the series, as the Peace Dollar was introduced later that same year, symbolizing the end of an era in American coinage.